Back in the day (1960's - 1970's) Vans were tricked out to be flashy party mobiles that few people really considered living in full time.  I think most of the owners were still living with Mom & Dad and used these to
take some friends to Rock Concerts.  There were Van Magazines all over the news stands then but it ended
when the Van owner got married and started having kids.  Thus the end of a "fad".
Still it left it's mark on many of us yet today.  What I remember most in those magazines were the Ad's
encouraging the entrepreneurs to set up shop and build out the Vans for the Kids who had neither the
tools or ability to build for himself what he would drool over in the Van Magazines.   There were plan sets
for around $25 each that covered the Ford's, Chevy's, and Dodge's of he day where you received a paper tube with paper templates you could use to cut wood paneling for the walls, ceiling, and floor.   Those with some tools and skills could build out a fairly reasonable Van.
Ad's like this: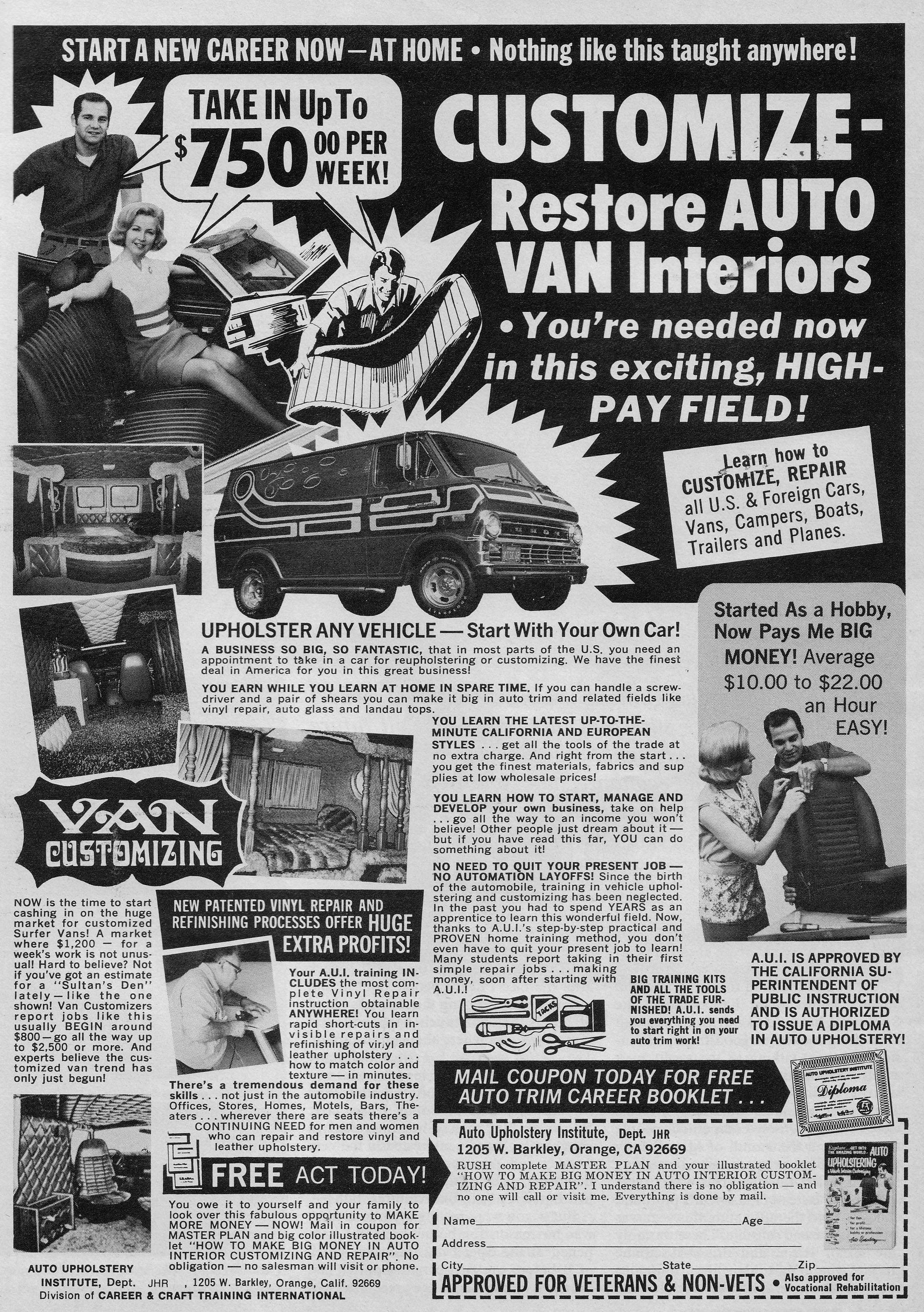 You may find some of these old magazines and look thru them and see some of these Ad's and get some
ideas that you could offer and possibly find some business.  You may also find an upholstery shop to partner with where they could cover any structural components you would build out.   I would strongly advise keeping building and fabrication/welding processes isolated from upholstery processes. 
You may also look at my Van Conversion website below (top link)  to see how I did my basic outfitting with a
plywood floor with carpeting on it,  a makeshift bed,  simple cabinet kitchenette,  and the like.  I was using my Van in the warmer months for camping and travel.   With a couple of good Coleman catalytic heaters I could survive a cold night if I had to....due to break downs.  Next morning I could make it to a parts store and do the repairs and then continue on.